More than 500 spent the day at Wright's Farm fields for games, fun, and complimentary lunch
Harrisville, RI – June 3, 2016 – Wright's Farm Restaurant, located at 84 Inman Road, Harrisville, once again hosted the students, faculty, and parent volunteers of Steere Farm Elementary School in Pascoag, RI, for its annual Field Day. More than 500 attendees came together to participate in the yearly tradition of games, relay races, and other outdoor fun. The students also enjoyed
a special visit from the Nasonville, Pascoag, Harrisville and Oakland/Mapleville Fire Departments, who gave kids the opportunity to compete in a fire hose-connecting race and after, a much needed
cool-down as the hoses sprayed water on the fields.
"Hosting the students, faculty and volunteers from Steere Farm Elementary School has become an annual tradition that we all look forward to," said Frank Galleshaw, owner of Wright's Farm Restaurant." "At Wright's, weare all about family and tradition and there is no greater tradition than
end-of-year field days. We love being able to give back to our community and provide everyone with a memorable day."
This is the 20th year that Wright's Farm has donated its space and provided a complimentary lunch for the nearly 500 students and chaperones who attend.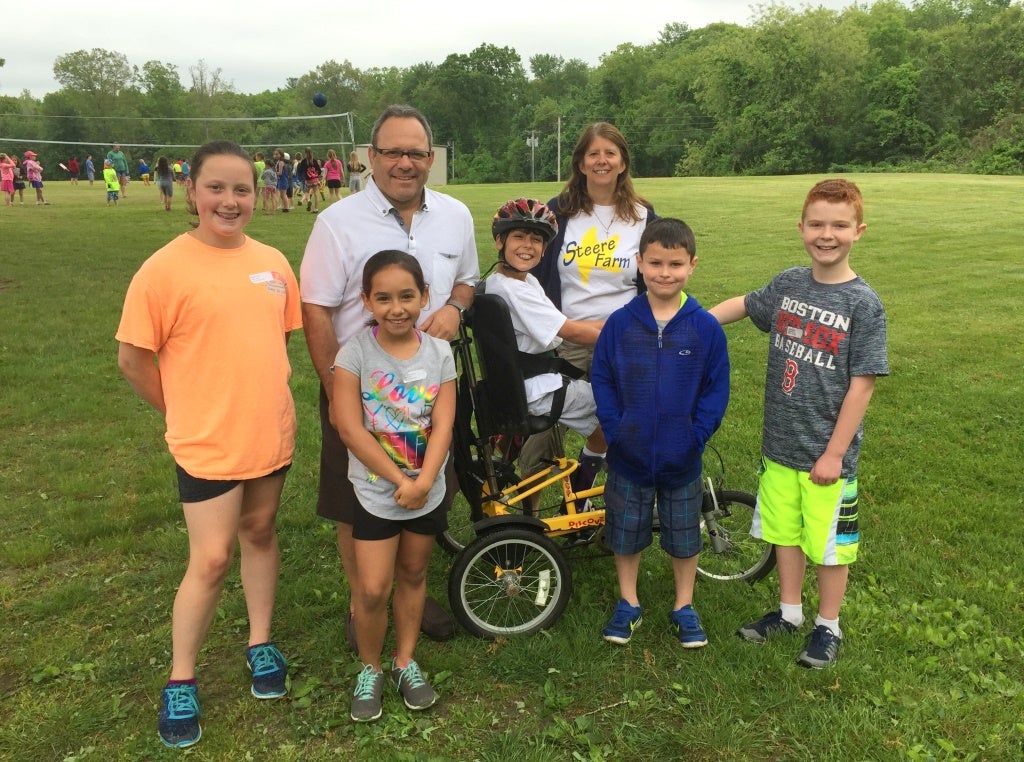 4th, and 5th grade students from Steere Farm Elementary School; Frank Galleshaw, Owner of Wright's Farm Restaurant; Lynn Clark, Teach Assistant at Steere Farm Elementary School.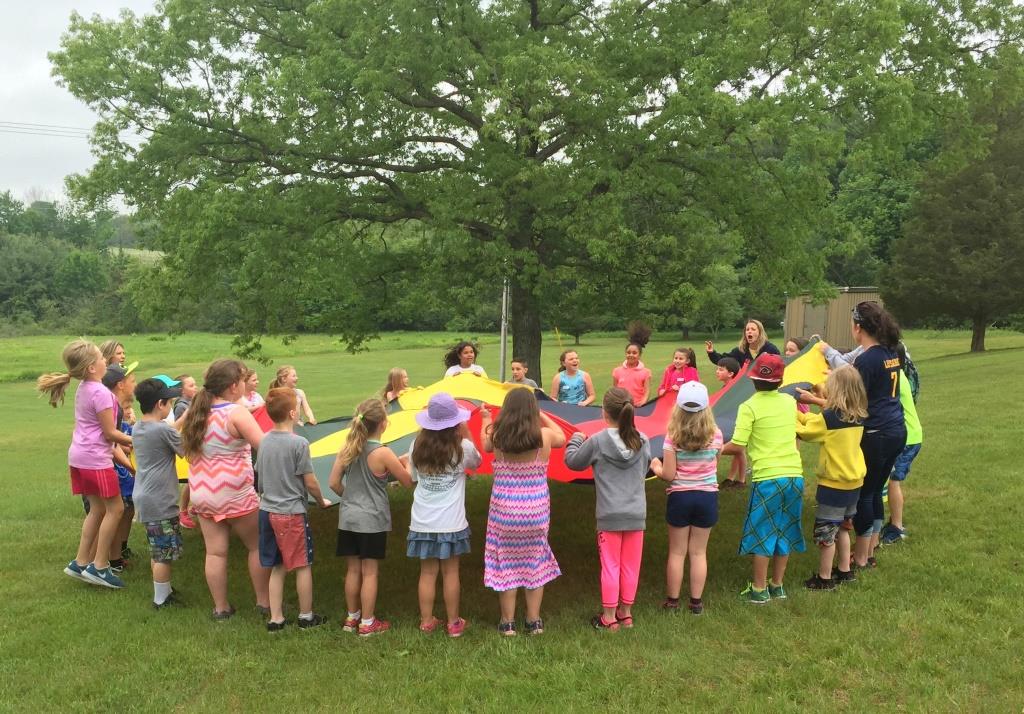 Students and teachers from Steere Farm Elementary School play parachute as one of the field day activities.