Wright's Farm Family Style Dining
---
Enjoy a meal surrounded by family and friends in a comfortable and relaxed setting
Wright's Family Style Chicken Dinners
What's more fun than sitting down to enjoy a meal surrounded by family and friends in a comfortable and relaxed setting? At Wright's Farm Restaurant we agree with that – and our guests reap the benefits.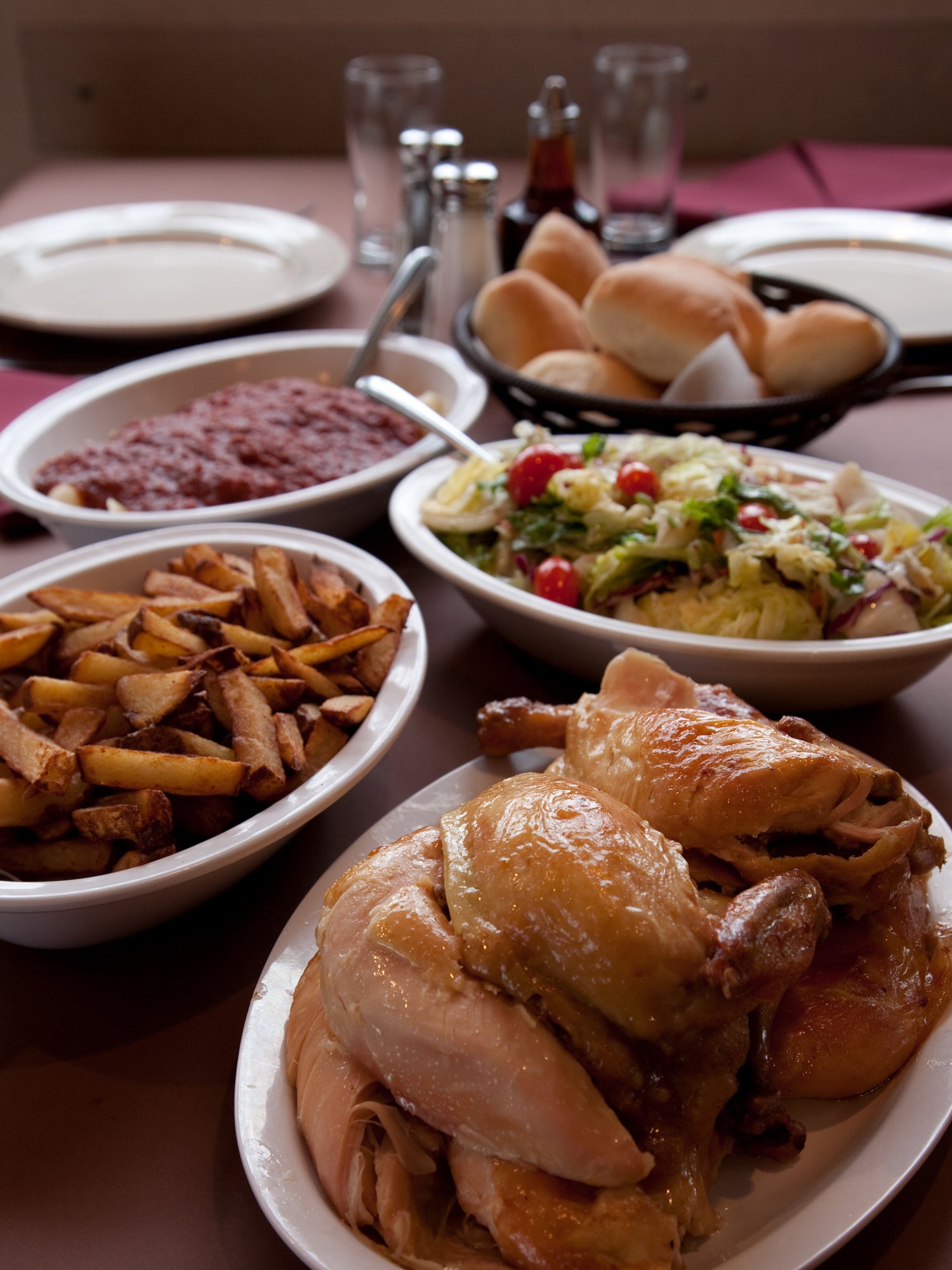 We serve up hearty, juicy, family style, home cooked chicken, baked in a slow oven until it falls off the bone. Add to that, pasta with our trademark marinara sauce, fresh-baked rolls, signature French fries and salad topped with our family's unique dressing recipe. When and if diners run out of food, they can ask for more at no additional cost. Customers are welcome to take home their first servings.
What is family style? Learn more here »
Why Family Style Dining?
The reason is clear, food served family-style brings people together in a way unlike any other. The old-fashioned method of passing food around the table reminds people of a time where they may have done something similar in their own homes, filling their hearts as well as their bellies.
At Wright's Farm we cater to both small and large groups. Every party is seated at their own table, served their own platters, offering a sense of connection and belonging to family and friends.
Bring your family to Wright's Farm Restaurant to create and foster memories with our family!
Restaurant Hours
---
Thursday & Friday
4:00 PM - 8:00 PM

---

Saturday
12:00 PM - 8:30 PM

---

Sunday
12:00 PM - 8:00 PM
Holiday Hours
Get Directions